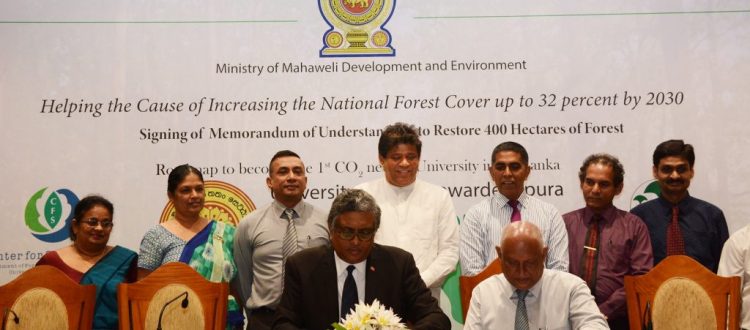 Towards a Carbon Neutral Unversity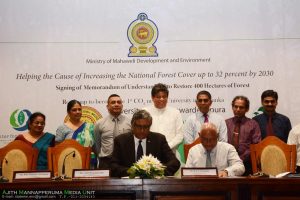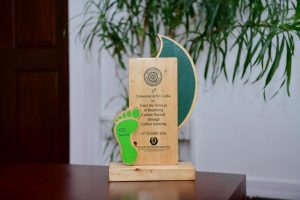 University of Sri Jayewardenepura has recognized importance of managing its own carbon footprint as a prompt response for the Climate Action. According to a concept of Director Sustainability, Dr. Priyan Perera along with the collaboration of the Forest Department and the Ministry of Mahaweli Development and Environment this programme was launched.
Memorandum of Agreement was signed between the USJ and Forest Department on 9th of October, 2019 at the auditorium of Ministry of Mahaweli Development and Environment. The event was held under the patronage of Hon. Ajith Mannapperuma, State Minister of Mahaweli Development and Environment, Mr. W.A.C. Weragoda, Conservator General of Forests and Prof. Sampath Amaratunge, former Vice Chancellor of University of Sri Jayewardenepura.
400 hectares of Karuwalagaswewa in Puttalam District will be reforested by USJ while aiding to increase the forest cover of Sri Lanka. Thus, this forest area will act as a carbon sink to neutralise carbon footprint of the university.
Center for Sustainability of University of Sri Jayewardenapura has put a giant step forward among the history of state universities to step in as the First Carbon Neutral University by going beyond in its measures to achieve the standard of ISO 14064.