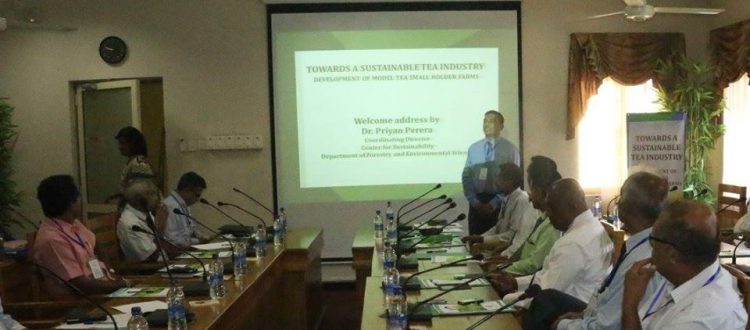 Innovation Commercialization Enhancement grant for Center for Sustainability (CFS)
The Center for Sustainability (CFS) of the Department of Forestry and Environmental Sciences has received a Rs. 35 Million grant under the World Bank-funded Accelerating Higher Education Expansion and Development (AHEAD) grant scheme of the UGC/ Ministry of Higher Education. The entities which successfully implemented activities to promote the commercialization of research/services under WB funded HETC/QIG/W4 projects were eligible for the AHEAD Innovation Commercialization Enhancement (ICE) grants. Accordingly, a proposal submitted by the CFS (written by Dr. Priyan Perera, Dr. Daham Jayewardana, and Dr. Varuni Jayasooriya) has been accepted for further funding under AHEAD.
It is expected to introduce and commercialize new innovative products under this grant and a research team led by Dr. Daham Jayewardana is undertaking the Research & Development component of the project. In addition, it is expected to further expand the services offered by the CFS under the new grant scheme with the special focus on establishing a new forest research station in Udugama, Galle and further improving the facilities at Yagirala Forest Research and Conservation Education Center.